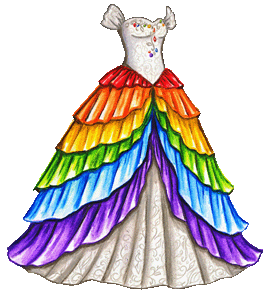 Click for larger version (PNG); click for PDF version. Click here for the list of dolls.
Hello, everyone who's still reading! You'll be glad to know I'm doing well and really enjoy being a mom. Milo is a good-natured, active, curious little boy and every day with him brings something new and wonderful. There are frustrating days too, of course, and around here my suggesting to Brian "Why don't you take Milo for a walk?" is essentially code for "Please please please let me have a baby break." So Brian takes baby to the cafe and gets some iced coffee. Daddy gets coffee, a walk and baby time, mommy gets some breathing room and a chance to relax, and Milo gets fussed over by everyone Brian encounters. It's win-win!
Milo has been a little high-maintenance, especially from around his third month, when he always wanted mommy there to play with him or at least look at him constantly. But in the last week or two, he's become more able to play by himself as long as I'm nearby. He sleeps better sometimes, too, and then I get all hopeful about life again, and then he goes back to waking up three times a night… but I can see a future where I routinely sleep for an uninterrupted five, six, maybe even seven hours a night! The upshot is that I'm starting to have a little time and energy to think about amusing myself with non-baby related pursuits.
I've said it before, but I want to improve my drawing skills, especially drawing people; I've been practicing with a book RLC of Paper Thin Personas recommended, and for the first time in my life I can draw ears properly! I also want to keep drawing for this blog — I don't think a goal of one post a week is too much? My dad has offered to watch Milo on Thursdays when he can, and our first time trying that out was a smashing success.
I've got a lot I want to do, as I always do, but for now I'll start small. Though this dress can't be described as small, can it? No, this dress says "Hurrah for new shades of Prismacolors! Hurrah for rainbows and poofy gowns! Hurrah for daddy holding Milo while he sleeps so I can draw! Hurrah for enough rest that I'm drawing instead of curling up and falling fast asleep!"
Wondering how Milo's turning out? Well, enjoy some pictures! We have Milo wearing a shark outfit (never fails to amuse me, because he has the same approach to food as a shark does), Milo playing with his favorite green ball, and Milo smiling in his sleep.