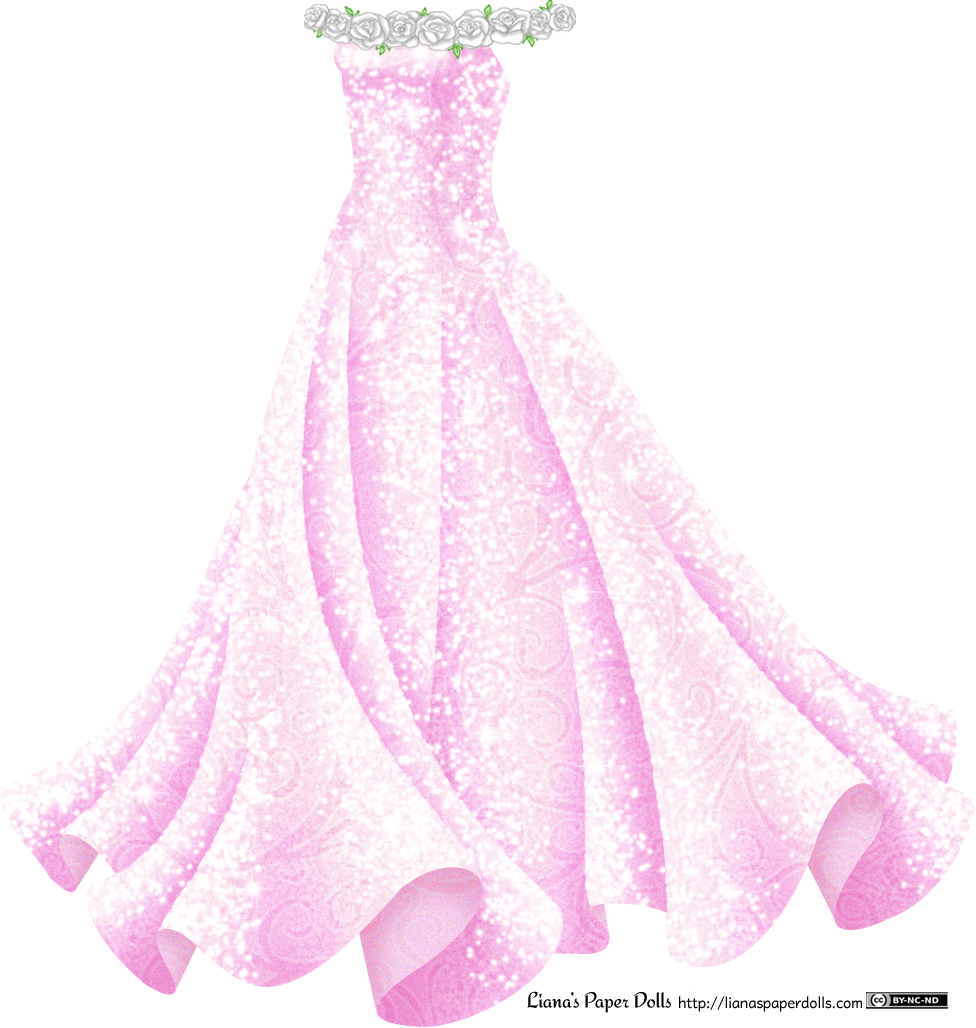 As you see, this is not the new doll; she's coming along nicely, but I decided I'd rather put up a substitute post than rush her. So here is a quick sparkly gown to make up for it! Since I didn't start it until Thursday, it is not the most detailed or original dress I've ever done, but as they say, "If you can't dazzle them with brilliance, distract them with sparkles." (That's how it goes, right?)
As for my most recent polls, first, it doesn't surprise me that not a single visitor to this page particularly dislikes princess stories! Second, I'll do some sketches for the "fairy tale antagonist" dress soon, as that won the poll. Incidentally, I chose the wording so I'm not boxed into the archetypical "evil queen." Who knows, after the previous week's discussion, perhaps she'll be an evil princess.
I'm thinking of doing another one of those not-a-tutorial tutorials, and I'd love your input on what I should work on next — if you'd like, take a look through my paperdoll reference board and post a link to whatever you'd like me to go through. I'll choose my favorite, or whichever seems to be most popular. I think my thought process is fairly easy to follow, even if I didn't write anything with the pin – if the fabric is shiny, I was probably thinking "How can I get mine to look this shiny?" and if it's draped or folded in an interesting way I was probably thinking "How can I draw that too?"
Next week I will have the new doll! She's actually close to being done, I just want to make her perfect. Don't forget that you can now download combined color and black and white PDFs of all of my 2014 dolls and outfits for free! Also follow me on Facebook, Twitter or Pinterest for sneak previews, paperdoll thoughts and a fabulous jewelry board. If you enjoy my work, I'd also appreciate your support through Patreon.