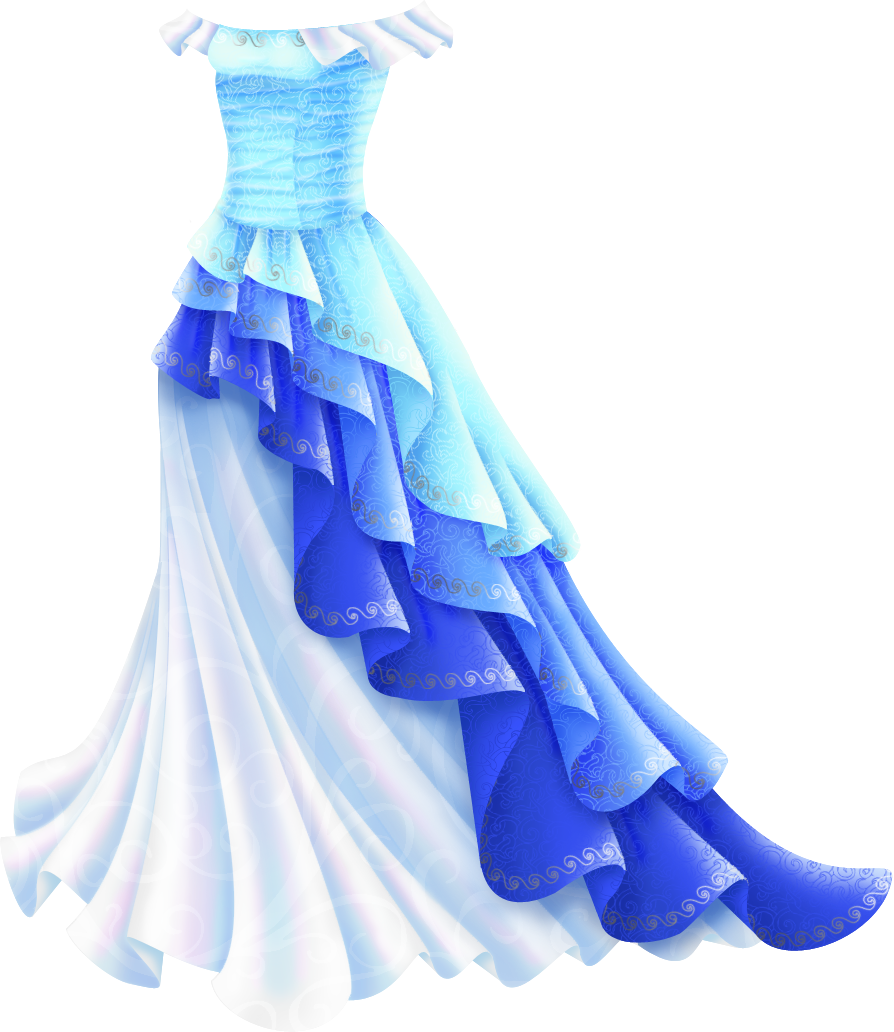 Happy 2015! Coming a little late to the party, am I? Well, I've still got a large portion of the year to make up for it. And I think this is going to be a good year for paperdolls and, hopefully, for some stories to go with them.
This dress is a princess gown I designed when I was doing my other princess gown series, but just never got around to it. I wanted to give it the time it deserved, and I think it turned out pretty well!
Next week, I hope to have a new paperdoll, but they always take a little longer than I expect, so it may just be a dress. Until then, you can download combined color and black and white PDFs of all of my 2014 dolls and outfits for free! Also follow me on Facebook, Twitter or Pinterest for gorgeous African print skirts, grousing about working in 200 DPI and sneak previews. If you enjoy my work, I'd also appreciate your support through Patreon.