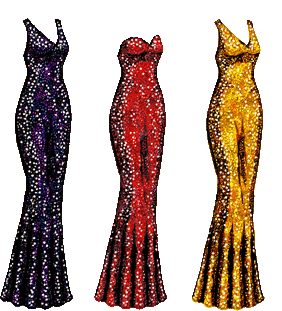 Click for larger version (PNG); click for PDF version. Click here for the list of dolls.
Thanks to everyone for your kind words yesterday. I'm all right — I'm posting more of these recolored gowns today mostly because it's 10:00 PM already and I'm not even at home yet, and I don't want you all to worry about me!
Anyways, I had fun playing around with these, as you can probably guess… I got a little carried away, but I thought it would be better to post them than not.