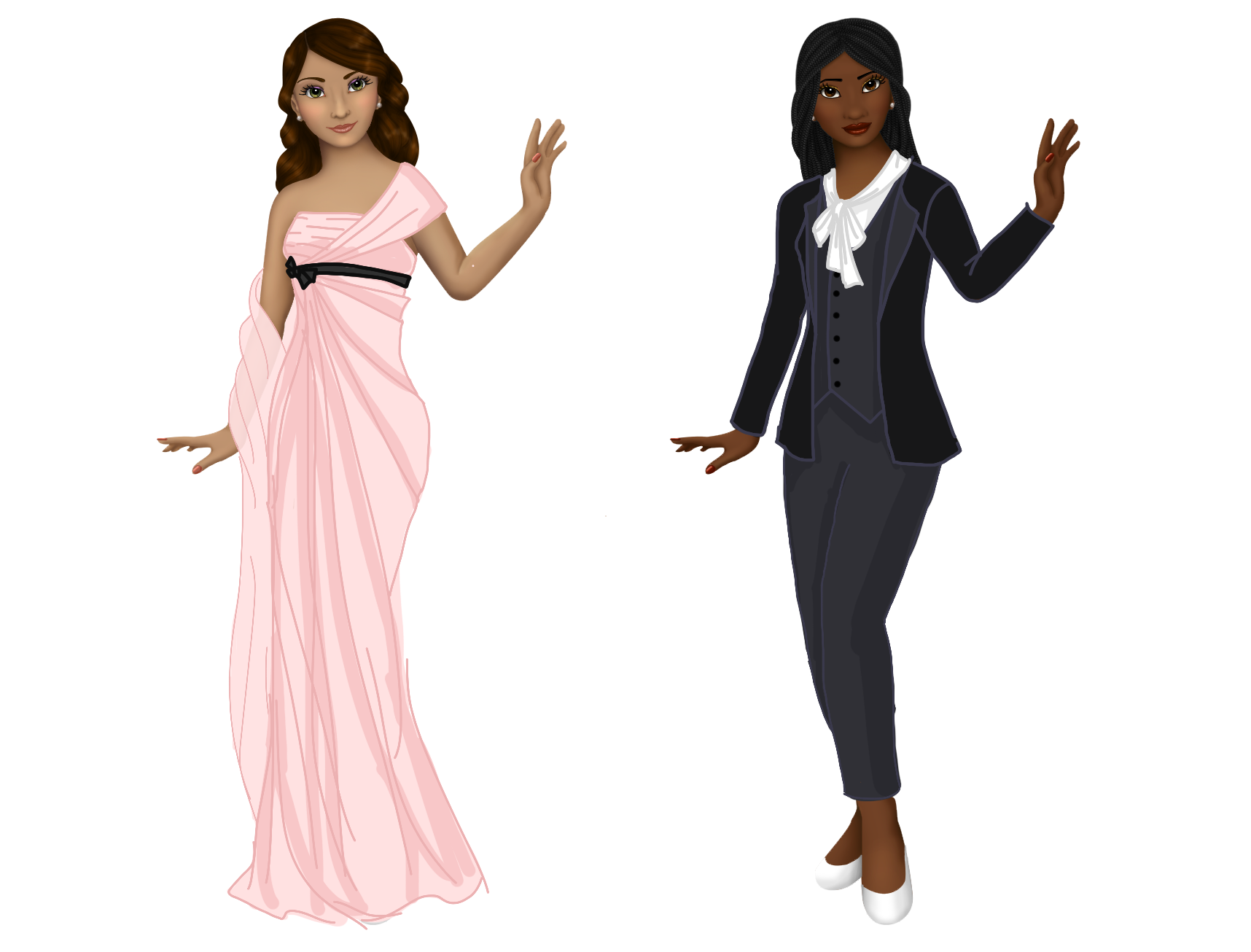 9:20 PM: And here's Penelope Cruz and our host, Ellen DeGeneres. Let's see, we have Best Costumes for The Great Gatsby, Cate Blanchett for Best Actress, Matthew McConaughey for Best Actor and 12 Years A Slave for Best Picture. That means no one got all four, but muddgirl and dannyscotland each got three. So you both win a recolored dress from the new series! Since I've just started out and there's really only three choices (well, five if you count the dresses Mia and Leyla are wearing, but I wouldn't) you're free to wait for a better selection, or let me know if you'd like one right away – either way works for me! As for which of these drawings will become an actual dress, let's put up a poll. It's at the end of this post.
I've had lots of fun with this round of Oscars dresses! I hope to do it again next year, but next time I'll make the post earlier so more people can enter.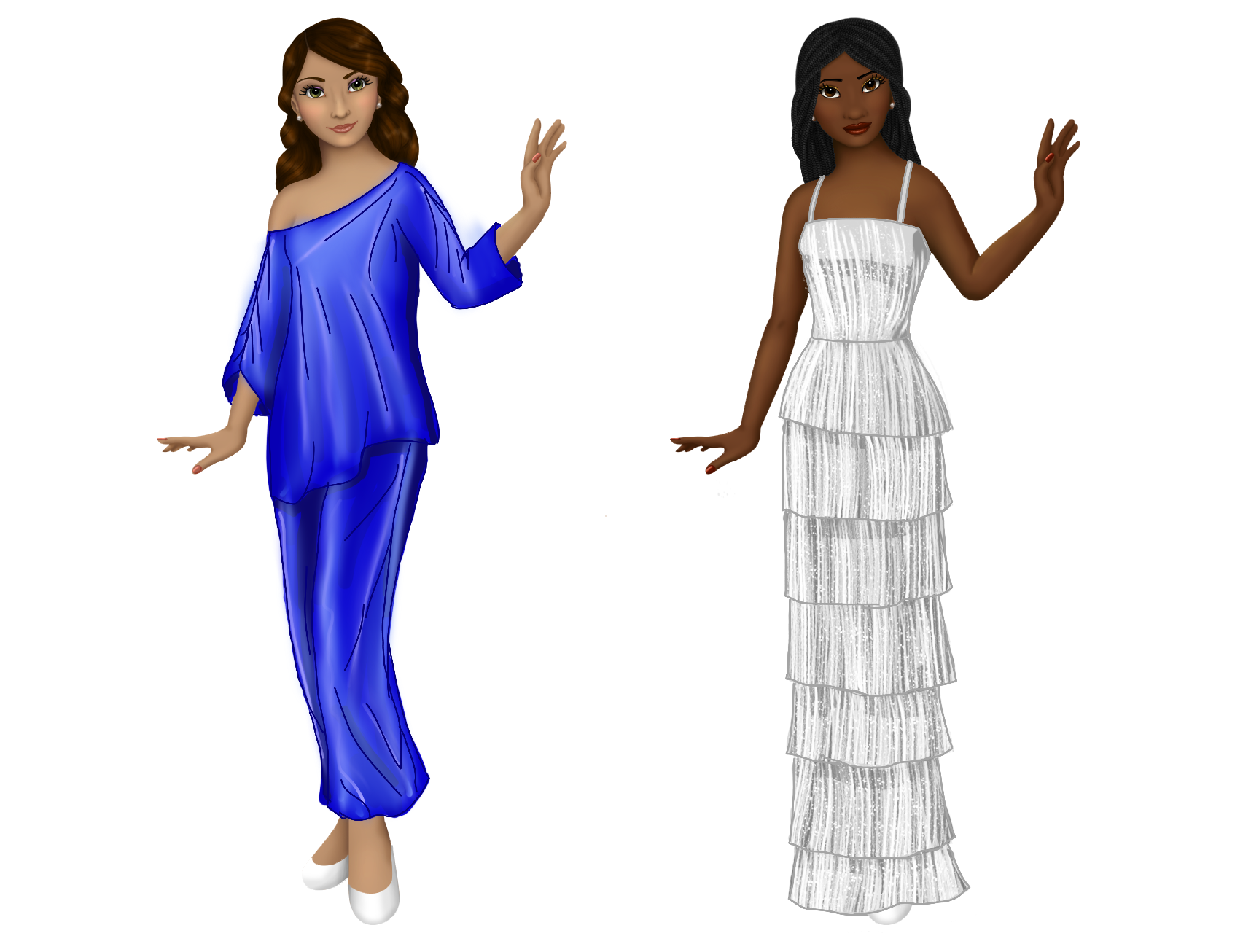 8:04: Here's Liza Minelli and Jennifer Garner! I'll probably be able to finish one or two more of these before I'm out for the night…


5:58: Taking the next hour off to put together dinner and get the boy in bed. I'll pick out new outfits and start sketching again at 7.
5:45: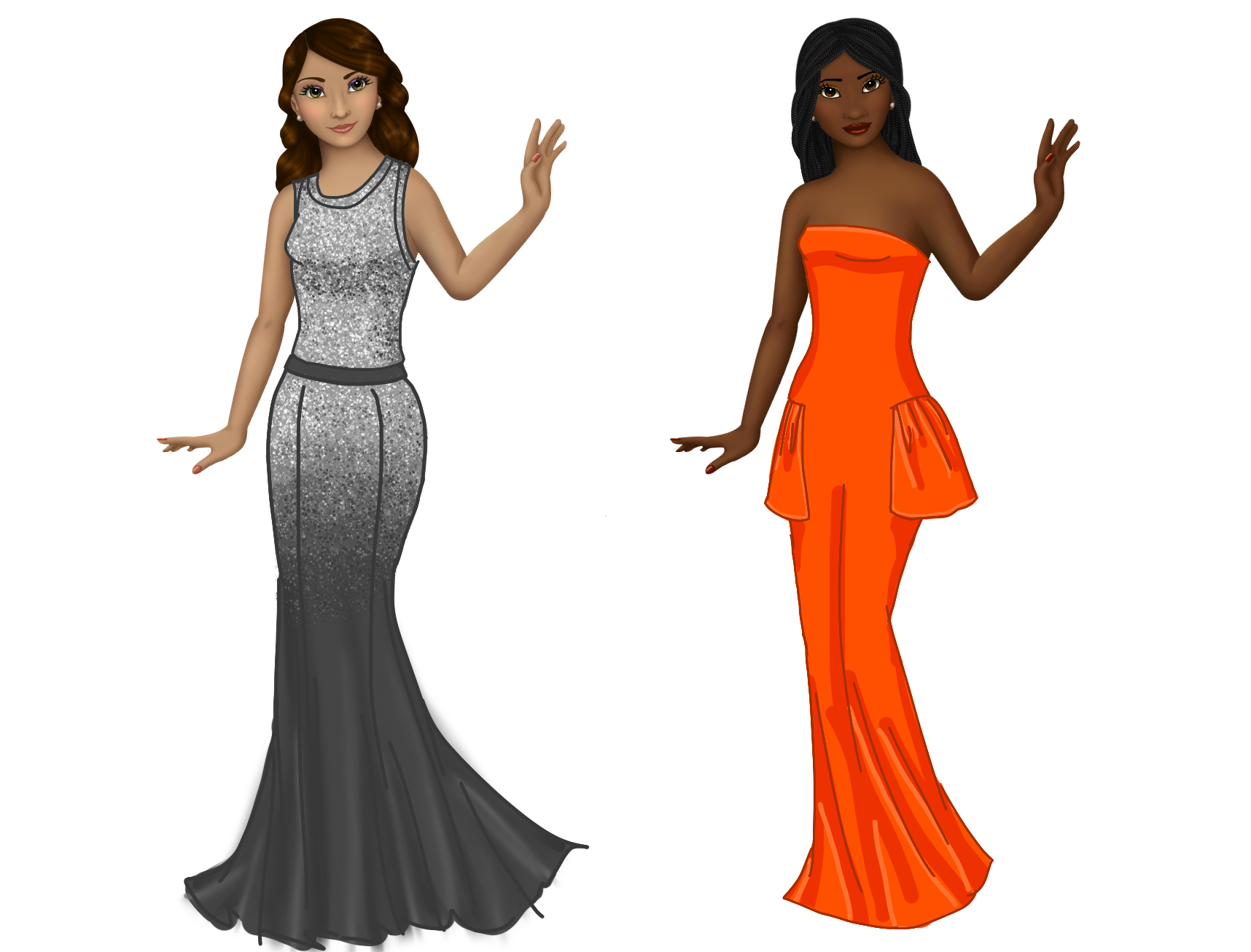 Here's Emma Watson and Jennifer Lawrence. I think the coloring on Jennifer's is great, particularly! I'm up for taking suggestions, so if you see a dress you really like post in the comments. Caveats – the dress has to work on more than one skin color. For example, I may do Julia Roberts' dress and just change the little lace panel in the middle, but Lady Gaga's, with the net base, is probably out. The actual Oscars is going by now, right?


4:57: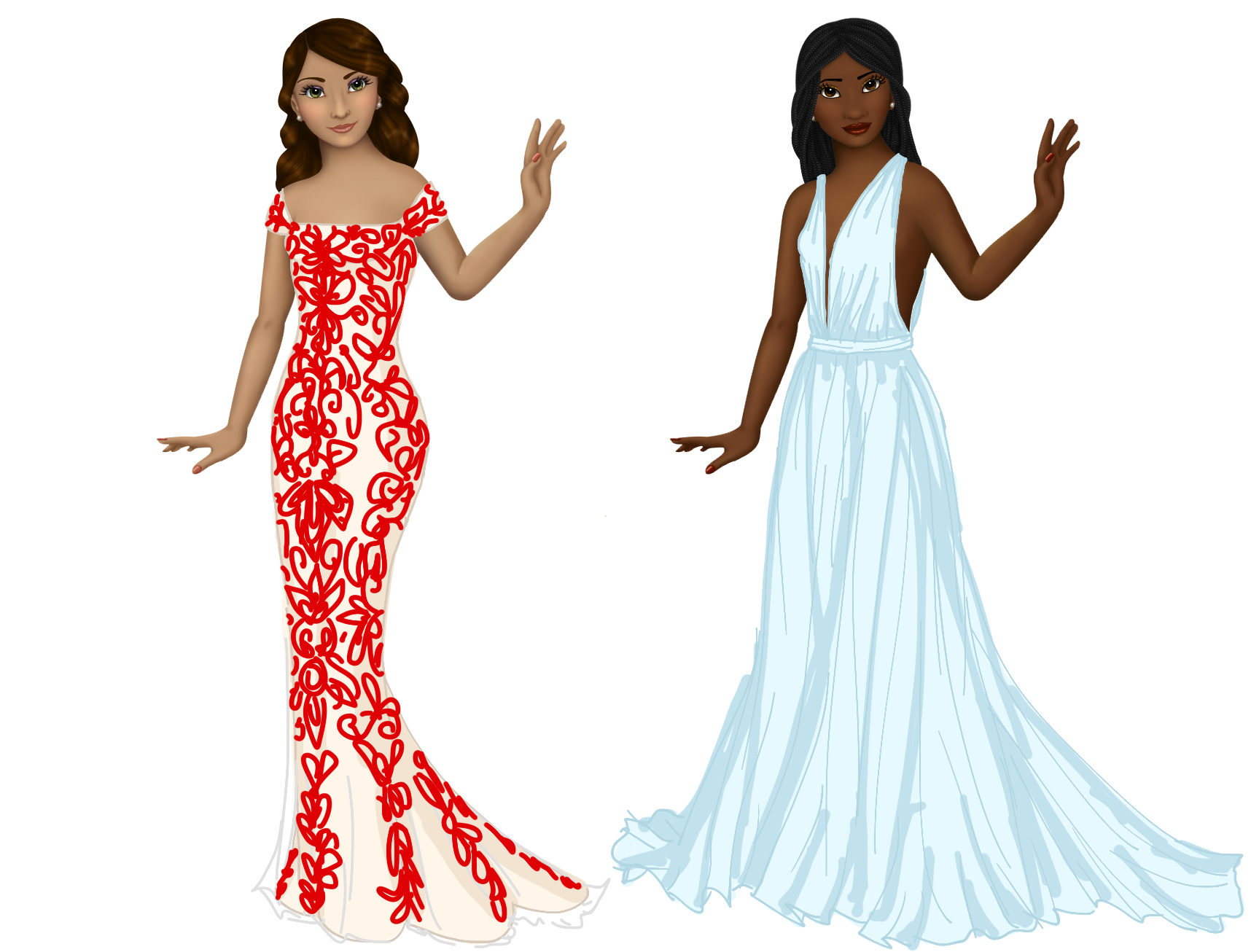 Here's sketches of Bette Midler and Lupita Nyong'o's gowns to start with, straight from Procreate. It's the first time I've posted an image that's not a finished dress, but it looks like it'll work right! Lupita's gorgeous gown suffers from the dolls having underwear too wide to really permit a dramatic V-neck like that one…
4:00 (all times PST): Hello! I think the last times I did this I had more readers, so I don't know if I'll be all alone or not. If I have company, please say hi in the comments and enter my contest!
First things first: Let's have a special Oscars contest! In the comments section, post your guesses for which movies will win Best Picture and Best Costume Design, and which actors will win Best Leading Actor and Best Leading Actress. (Click for the list of nominated movies.) The contest is closed when Best Costume Design is announced, one guess per person please, and it's open to anyone. The prize for anyone who gets the right combination is an outfit from the Mia and Leyla series of dresses, recolored by me as you like. (You can put off your prize until there's more dresses to choose from, if you like.)
I'll be watching the Getty Images feed of red carpet images and posting sketches of red carpet gowns here…