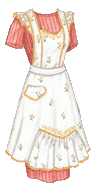 Click for larger version (PNG); click for PDF version. Click here for the list of dolls.
Janel pointed me to the Commercial Pattern Archive the other day, in the last days of a one-week free trial, and until the gates were closed I spent hours saving pattern images to my computer and posting excited tweets about the experience. Just like the name says, it's an attempt to preserve patterns, but the exciting thing for me is just how nicely it's organized. You see, I'm always listening to audiobooks, figuring out when the story is set and then looking frantically for clothes made not in that time period, not in that decade but in that year. This usually involves a few Google Image searches, a trip through my bookmarks (stored as regular bookmarks, on del.icio.us and in random drafts in my gmail account), and long, windy trails of clicking and then forgetting the location of this or that image I meant to save. This is all my fault, because I'm not organized, and so that's what makes this site so nice. I say "My book is set in 1921," click and feast my eyes. Now, is it nice enough that I'd pay $120 a year for it? No, I'm afraid not. Happily, Erin from A Dress A Day has set up a COPA co-op, and I'm in as soon as I know where to send the check.
In the meantime, I sure did save some pretty patterns. This apron is from 1944, and I just adore it, especially that entirely useless little ruffly bit at the hem. The dress underneath is just a basic dress, just the same look and shape as one of the ones on the pattern front, so it should be reasonably correct for the 1940s. Also of note is my late 1800s illustration collection – some day soon when I am alert and not busy and have good lighting I want to do a crazy, flowered, ruffly ballgown or two from that era.