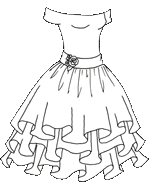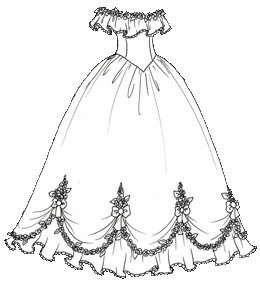 Click for larger version (PNG): party dress, ball gown,; click for PDF version: party dress, ball gown. Click here for the list of dolls.
Bad news: I simply won't have time this weekend to post something on Saturday or get the tail tutorial finished, and obviously I missed yesterday. Good news: I felt so guilty about this that I drew two black and white outfits for today! Abigail suggested that I add some new ones, and they happen to be really suited for days where I don't have much time to draw. I'll have to do some more contests so I can color a few new things (though I have a couple I still have to color from old ones).
Speaking of which, I am really-super-out-of-time now, so I'll have to leave this post as it is!