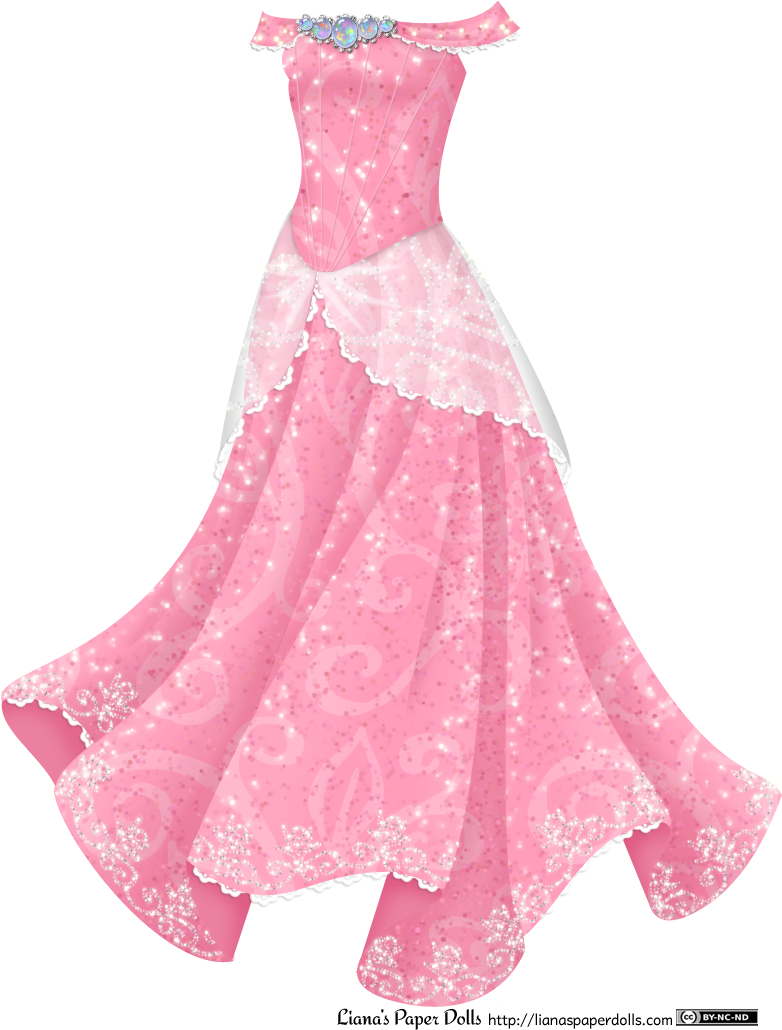 I do think this is one of the most unabashedly girly dresses I've ever done. It looks to me something like the dress that the mice made for Cinderella in the Disney version — as if the fairy godmother had decided to spruce that one back up and make it sparkle instead of going with the silvery-blue gown.
I must admit that I'm not any more ahead now than I was when I started this princess project, but I'm happy with things. I felt like I was in a bit of a paperdoll slump these last couple of weeks, but since I had sketched and chosen colors for my princess dresses at the very beginning, all I really had to do was make them happen, and that's often the easiest part of the whole process. I hope that those of you who aren't into princesses (that would be 1% of you, according to my recent princess poll) found these last three weeks' offerings tolerable; in any case, this is the end of my princess parade for now, as Halloween is coming up, and I do have plans for October that don't involve princesses. (They do involve a very special masquerade ball, though…)
Next week… that very special masquerade ball. Don't forget that you can now download combined color and black and white PDFs of all of my 2014 dolls and outfits for free! Also follow me on Facebook, Twitter or Pinterest for sneak previews, paperdoll thoughts and kimono pictures. If you enjoy my work, I'd also appreciate your support through Patreon.