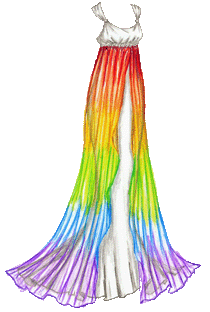 Click for larger version (PNG); click for PDF version. Click here for the list of dolls.
OK, this time I'm just resorting to the rainbows as an apology! I'm sorry for having such a sparse February. Hopefully March will be a little better… I hope you like this gown, I'm afraid it looked better in my head, so I was a little down about it, but as Brian says, "they can't see into your head, so it's OK!" For which we are all very grateful, I am sure.
By the way, in 2009 I watched the red carpet for that year's Oscars and drew three of the gowns – "livedolling," I called it. I didn't do it last year, but I'm going to do it this year! (It'll be especially nice now that I have a scanner that doesn't scan everything with those bands…) So join me on the evening of the 27th for all the great gowns. If any of you other paperdoll bloggers want to join me, too, that'd be a lot of fun!