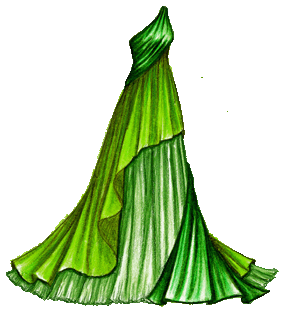 Click for larger version (PNG); click for PDF version. Click here for the list of dolls.
My friend posted this poem to her Facebook page, and for some reason — perhaps all this recent practice in letting go — it has been on my mind as I gathered my paperdoll materials over the last couple of days.
You shouldn't attach to one thing blindly.
You shouldn't say "I can't live without her."
You just shouldn't say it.
Because you can!
There's no need to use such clichéd words.
……Don't love too much, for example.
If she loves you less, your heart will break.
And usually, she loves you less than you love her anyway.
If you don't love too much, you won't hurt a lot.
Besides, if you don't own much, you won't be owned either..
You shouldn't own the building you work in,
your table, your phone, your cards..
In fact, you shouldn't even own your hands or legs.
You should act as if they are not yours.
Then, if you don't have anything, you won't be afraid to lose.
You should act as if you can live without them.
For example, there shouldn't be much furniture in your home.
You should be able to walk around clumsily.
If you insist on having something,
You should own the points where rooftops join the skies.
You should own the sky.
The sun, the moon, the stars…
For example, the northern star should be your star.
You should say "It is mine!"
If you really want something of your own,
Rainbows should be yours, for example.
If you really want to belong to something, you should belong to colors
To orange or to pink, for example.
Or you should belong to paradise.
You should live without owning much,
And not belonging to a great deal,
As if life will slip away from your hands any minute,
And as if it will be yours forever.
You should live attached to life,
Hanging onto its edge…
Can Yücel (1926-1999)
I do not think I could take the first piece of advice, whether or not it's true; I'm too intense. But at those times when I pay for it in melancholy, it helps to belong to green. Could I be of any other color? What of you, I wonder?
Well, as you see, I'm back, or at least I will try to be! After I get out of practice, it can be difficult to draw anything, and I still feel a sort of residual stress from all that's been going on over the past couple of months. (I tend to be a pretty upbeat person, but my temperamental moods are proportionately bad, and it gets hard to draw when I'm out of sorts. My state of mind definitely corresponds to my paperdolling proficiency.) Don't worry about me, though: I'm very happy in my new home. I'll write more about it soon.